I'm Rebekah, the one-woman creative force behind Carter Content. I've pursued a love affair with the written word for most of my life, and I have the qualifications to prove it.
I write the words that give your brand volume. Through captivating content, I'll give you a direct line to your target audience. Together, we'll transform leads into adoring advocates for your growing organization.
From carefully crafted SEO content to engaging editorial pieces, I'll be your one-stop wordsmith.
I offer everything from news reporting and journalism to brilliant blogs, eBooks, SEO campaigns, thought leadership strategies and even creative consulting. I can even help with editing and enhancing existing copy.
I have years of experience working with leading brands from UC Today to Sprout Social, Fabrik Brands, and many others.
Want to see examples of what I can do? Get in touch.
Need to talk about a project? I'm waiting for your email.
Follow me on LinkedIn to find out more.
Do you crave copy that converts?
Are you searching for a way to supercharge your brand?
I provide the words that work wonders on customer loyalty and business growth.
Through an in-depth understanding of your target audience, and an extensive education in marketing prowess, I'll amplify your voice.
Get in touch for…
Content marketing
PR support
Reporting
eBook writing
Blogging
Let's get to work.
Slide
"
I failed English Language at school! But this hasn't stopped me building a global brand, Rebekah's help I have been able to maximise my blogs and have even become an International Best Seller multiple times!
"
Phil Bedford MSC,
Asentiv marketing and management consultancy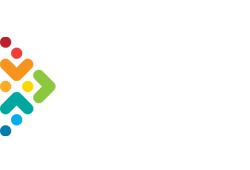 Slide
"
Rebekah has been an invaluable asset to our content department. She has written hundreds of articles for us, with impeccable attention to detail. Her knowledge of topics covered increased over time, so her content just kept getting better! Rebekah is a fast and reliable writer who always delivers what we need.
"
Marina Pregl,
Fortis agency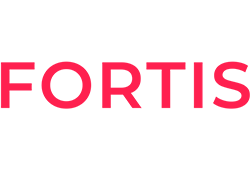 Slide
"
Working with Rebekah is always a delight. Her ability to adapt her writing to suit any audience is fantastic, and she has no trouble with tricky topics. Rebekah is easy to talk to, and she's always willing to offer insights and advice too.
"
Baidhurya Mani,
Sellcoursesonline.com

Slide
"
When we started content with Rebekah, we had between 30 and 50 visitors a day on our website. Now we have over 1,000 visitors each day - more than any of our competitors. Our web traffic has increased by more than 1000% in 12 months!
"
Stewart Hodgson,
Fabrik Brands

Slide
"
Rebekah is my star writer. She's always quick to deliver high-quality content that readers love.
"

Slide
"
Rebekah is our 'go to' writer for blog articles and website copy. She consistently delivers content in a style which highly engaging and fluently written to capture our audience's attention and imagination. I would highly recommend Rebekah.
" Slide
"
Rebekah has been writing for EM360 for several years now. She always conducts excellent research on the outlined topic to formulate our requested articles on various areas in the enterprise tech space. She always delivers pieces on time and is pro-active in requesting topics and areas to focus on. Rebekah is a real asset to our writing team, and her writing has become a consistent staple of the EM360 brand.
"

Slide
"
I've always found Rebekah to be a superb writer. Her research is conscientious, and her writing enlivens topics with a natural storytelling ability. She's an asset to any project lucky enough to have her on board.
"
Ben Moss,
WebDesignerDepot.com